Aceitunas Torres, S.L. is a company operating internationally with its head office in Extremadura. It specializes in the selection, processing and marketing of bulk olives in all formats (natural, whole, pitted, stuffed and slices). Aceitunas Torres uses the best raw material which, que combined with years of experience in the olive sector, enables us to compete in national and international markets with the biggest companies in the sector.
Year after year, Aceitunas Torres continues to invest in people and technology in order to increase our competitivity and offer our customers a quality product at a competitive price.
We have several selection and processing facilities throughout the province of Cáceres, in Extremadura, and our head office is located in Plasencia, together with the offices of the other companies which make up the Torres Group.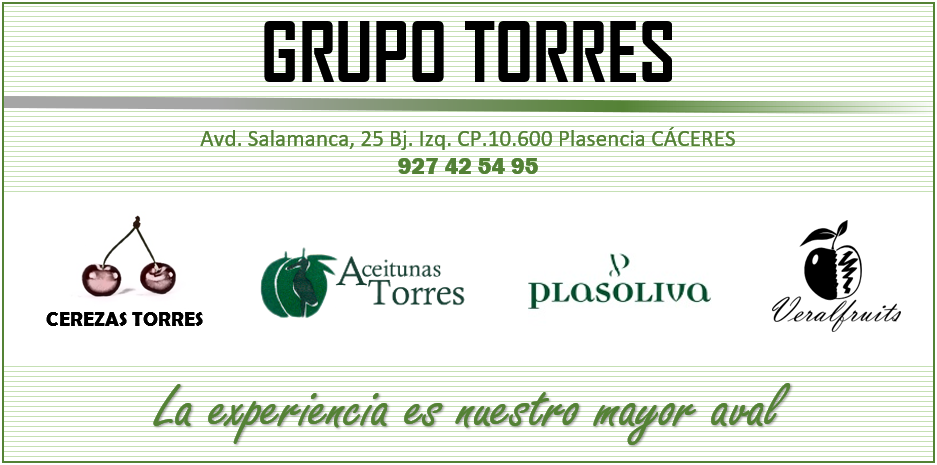 ~Our experience is our best guarantee~